IoT for Controlled Environment Agriculture
GrowFlux offers control solutions designed for lighting manufacturers and equipment manufacturers that provide rapid time to market and often no upfront investment. With off-the-shelf solutions as well as customizable platforms, GrowFlux is able to help you differentiate your product in a competitive marketplace by offering smartphone app control, software integrations, and best in class wireless connectivity.
ENABLE POST SALES SUPPORT
Shift your customer relationship from a one time procurement to an ongoing relationship. Help your customers get the most out of their lighting systems by providing cultivation support with our remote management tools.
IOT BUILT FOR AGRICULTURE
GrowFlux specializes in wireless IoT connectivity for control in mission critical environments, while most IoT connectivity solutions are built for sensing or lighting control in the general lighting market. Learn More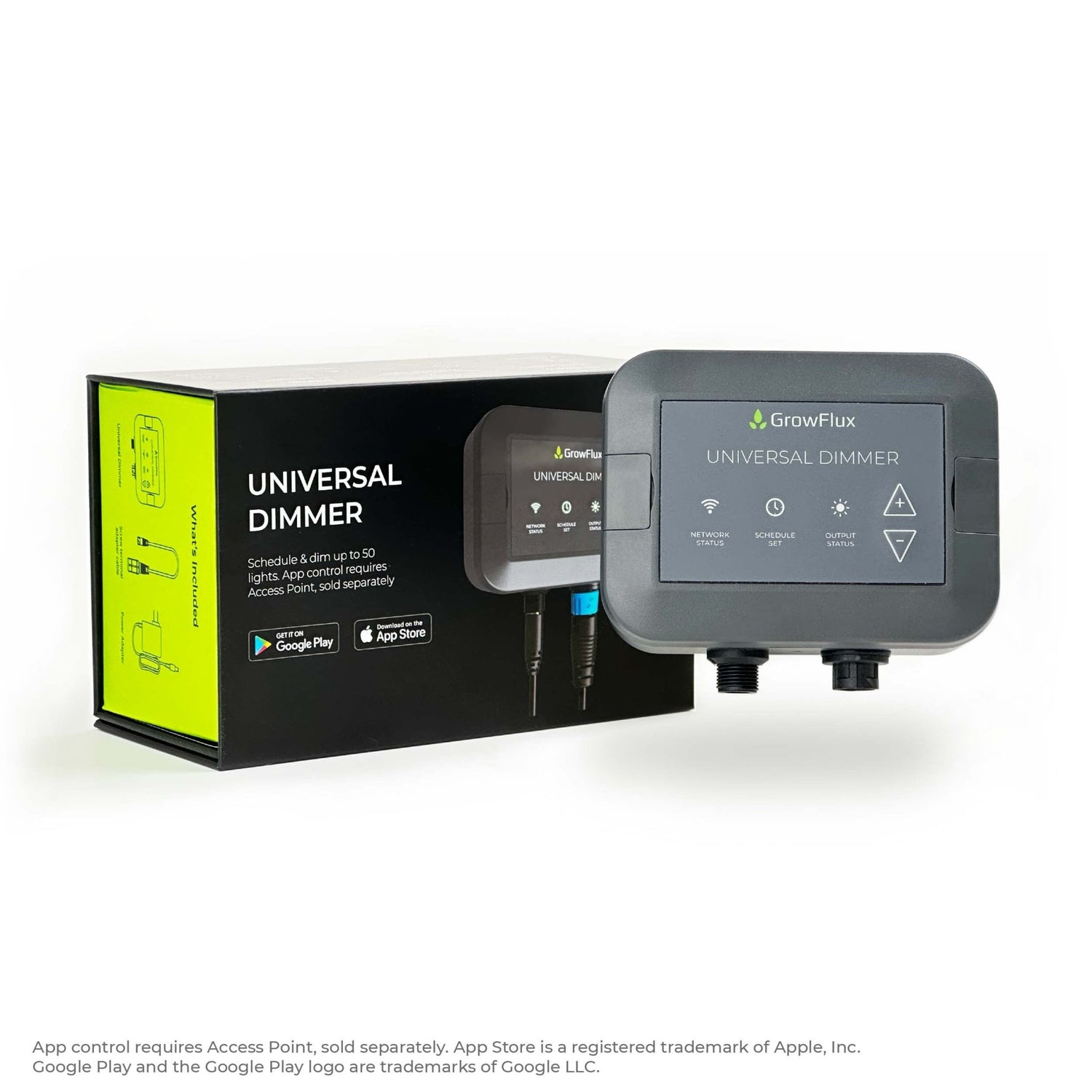 OFF-THE-SHELF SOLUTIONS
Our Universal Dimmer product family is available with 2-day shipping to most of North America and can ship directly to your customer when needed.
IP65 design
Controls up to 50 lights with robust 0-10V interface
Scalable to farms of any size with GrowFlux Mesh
Flexible reseller program available for lighting manufacturers
Plug and play sealed cabling system creates a fully waterproof solution. Field wireable connectors available to integrate with your equipment
See Universal Dimmer in our store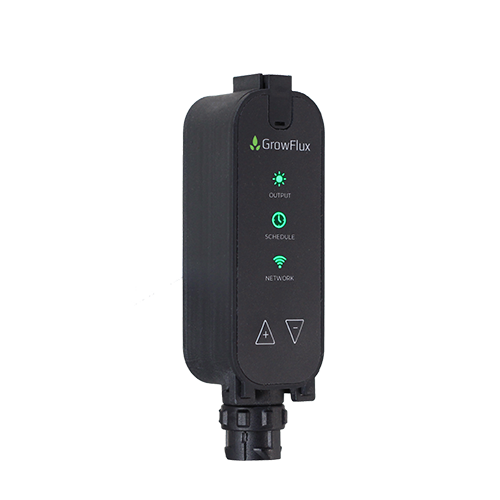 LIGHTING ADAPTER
Brings wireless control to each light
Powered from auxiliary +12v supply available on high power LED drivers. Works with all major LED drivers including Inventronics, Meanwell, Powerland, and others
IP65 design for greenhouse environments
1000+ foot range device-to-device
0-10V, PWM, Modbus, multi-channel control, and other protocols available
Custom branded solution available
REQUEST PRICING
IOT CONNECTIVITY FOR SENSORS
Avoid the cost of developing a gateway and implementing an IoT stack with GrowFlux. The Microclimate Sensor Hub offers easy integration for a wide range of sensors, and is designed for challenging greenhouse environments.
Supports analog, i2c, SPI, modbus, and other protocols
Rapidly customizable
Data is available via RESTful API; streaming capabilities also supported
Configurable sensor power
Configurable power input, including low power modes that support battery & solar energy harvesting
2000+ foot typical range with GrowFlux Mesh
Applications:
Microclimate sensing
Weather station connectivity
PAR sensors & pyranometers
Soil moisture & fertigation sensing
Gas sensing
CUSTOM SOLUTIONS
Have a specialized control, actuation, or sensing need in horticulture, aquaculture, or livestock agriculture? GrowFlux has the connectivity solutions necessary to scale fast in an evolving market. We offer customization of our wireless solutions for high volume partners as well as firmware license options for manufacturers looking to leverage GrowFlux Mesh while maintaining their own supply chain.
SCHEDULE DEMO