Key Features
BUILT WITH APOGEE INSTRUMENTS

The included Sensor Hub connects directly to Apogee Instruments PAR sensors without the need for field wiring. Sensors are included in each kit and set up in minutes with reliable GrowFlux Mesh. Precision PAR sensors are designed for permanent installation near the crop canopy.

REAL TIME DLI & PPFD MONITORING

Precision PAR® monitors real time and historic PAR and DLI levels. Data is available on any device with the GrowFlux App or through the browser based web app. Easy data export within app eliminates manual data collection, and the GrowFlux API connects data to any application or system in real time.

WORKS WITH GROWFLUX CONTROLS

Control your lights seamlessly with GrowFlux wireless controls. Set a photoperiod and a target PPFD, and Precision PAR will automatically adjust your lighting controls in real time to meet the target PPFD, saving energy in greenhouses.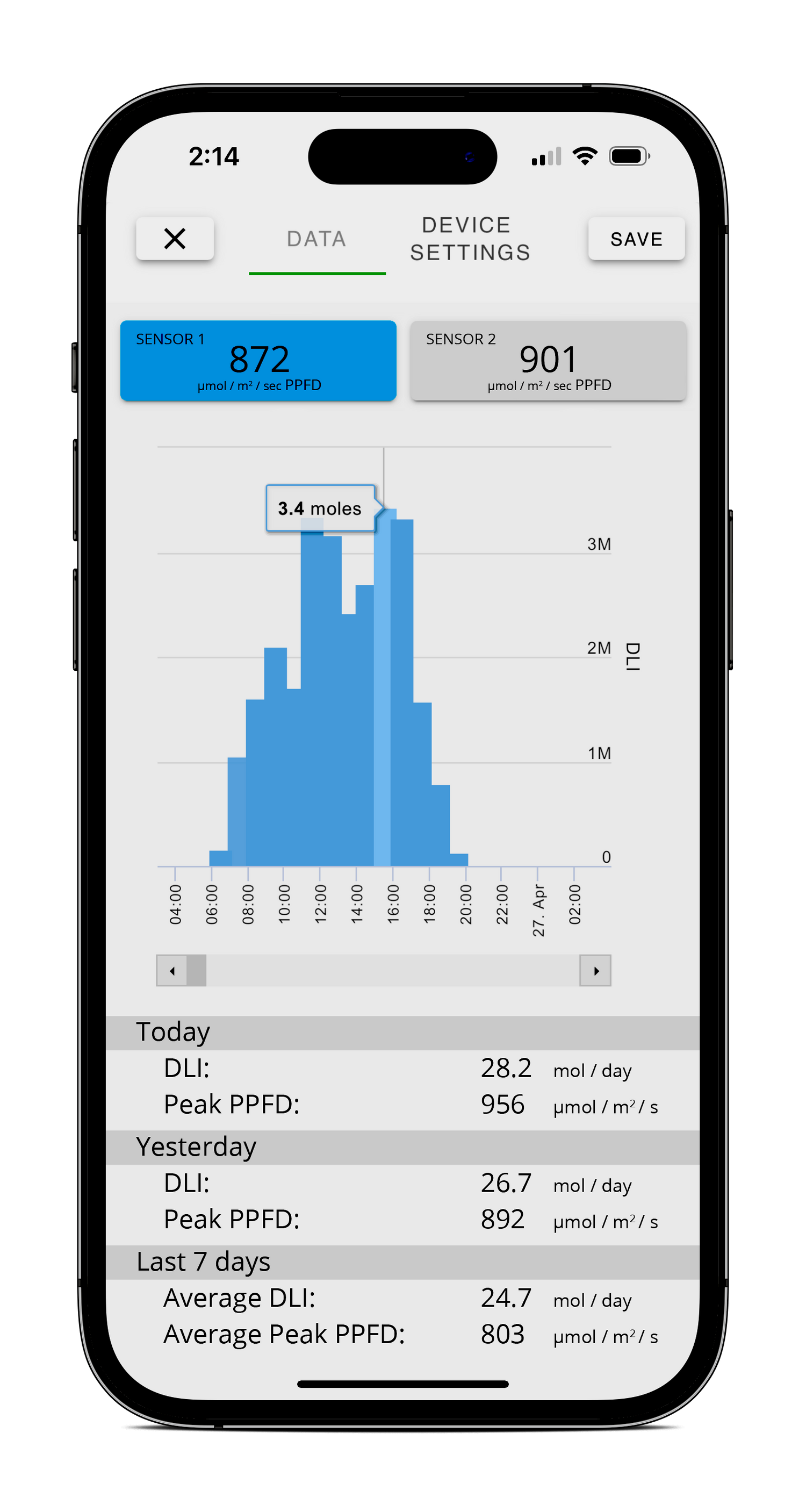 MONITORING FROM ANY DEVICE
Precision PAR provides clear and concise data about how much light your crop is receiving in real time
REQUEST BETA ACCESS